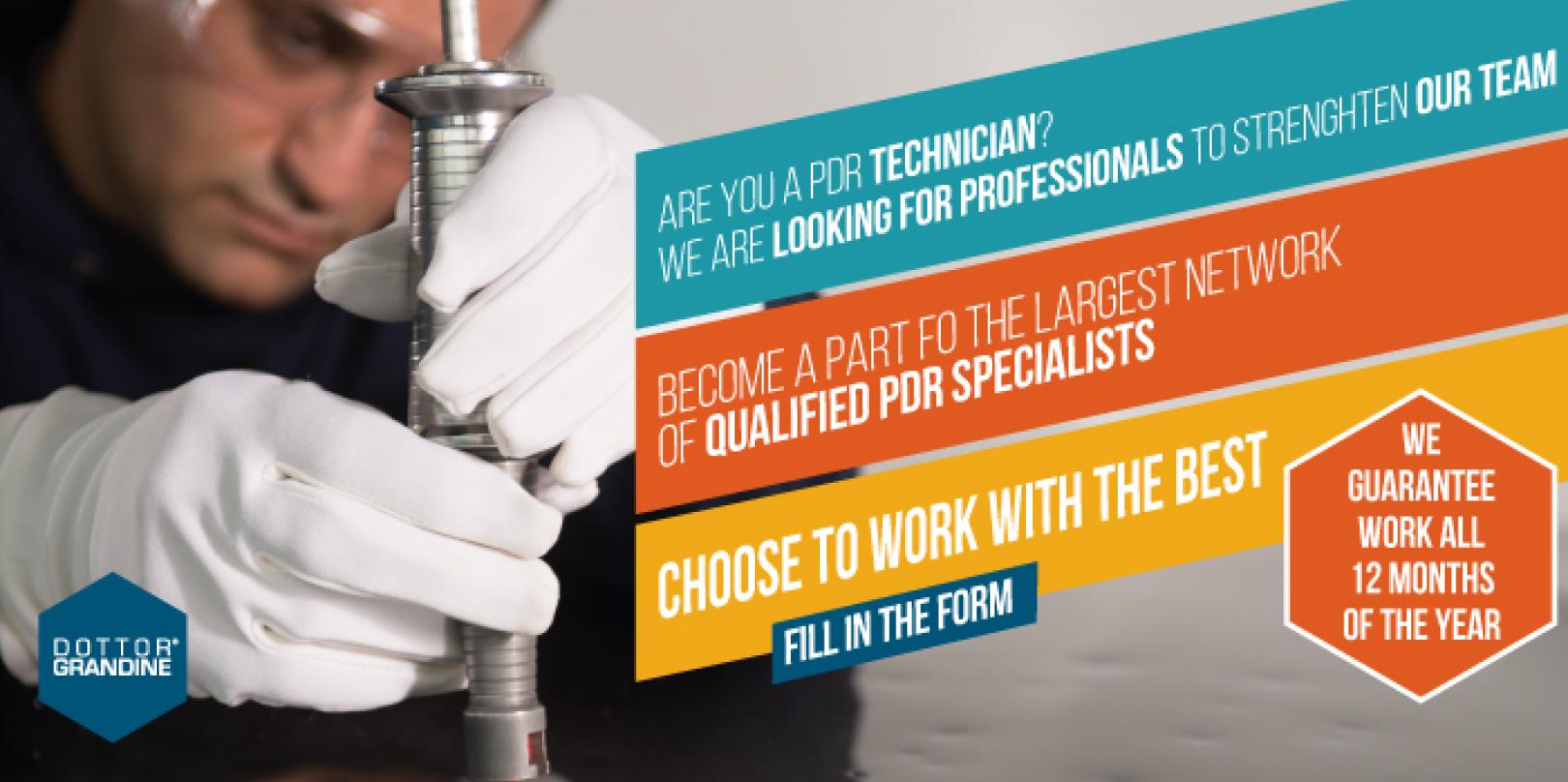 Doctor Hail S.p.A is looking for technicians specialized in PDR and Push To Paint technique, available to work in the North of Italy.
The optimal profile should have the following requirements:
excellent knowledge and experience in PDR repair and Push To Paint
available to travel
available at least 4/6 months in Italy
basic knowledge of the Italian language (preferred)
good knowledge of the English language
The job opportunity in Doctor Hail SpA includes:
Working in a dynamic and fast-growing company, the industry leader in the repair of hailed damaged vehicles
Working at first in Italy
Contract for at least 4/6 months
Minimum salary of € 400/day
If you are interested and recognize yourself in the above requirements, contact us answering to the following questions:
Do you have a passport valid for the EU countries?
Have you already a residence permit (immigrant visa) for Italy or other EU countries?
Have you already a VAT number and/or the permit to work in Italy or EU countries?
When would you be willing to move to Italy for at least 4/6 months?