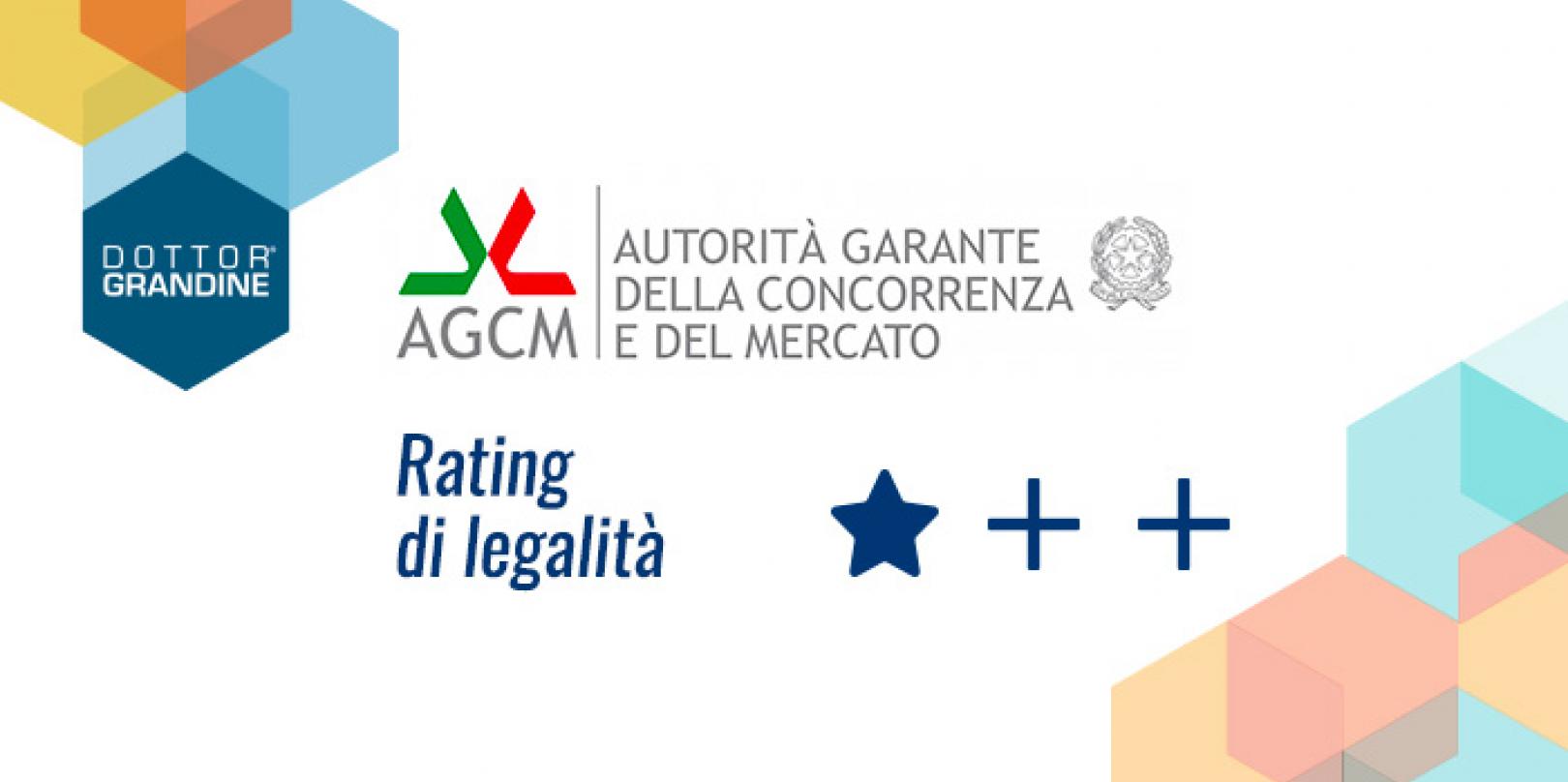 Dottor Grandine, italian leading company in hail damages repair, was conferred the italian Legality Rating with a ★ ++ score from the Italian Competition Authority on 7 February 2018. An important recognition for the company, which places the transparency of its service and the clarity of conditions among its main objectives.
The CEO of Doctor Hail, Giorgio Riso, commented with satisfaction at the news: "This is a recognition that bears witness to the great commitment of Doctor Hail in respecting the rules and in ensuring a clear, transparent and accountable service." He also continued: "The current rating satisfies us, but our goal is to reach the maximum score, continuing to introduce virtuous and efficient business practices."
The Legality Rating is a tool for the promotion of ethical principles within the entrepreneurial activities, through the assignment of a score attributed on the basis of compliance with the legality criterias and, more generally, the degree of attention in ethically correct business management. The initial Rating can be increased with the attribution of additional "+" signs if the company meets the higher requirements. The achievement of three "+" signs will result in the attribution of an additional star, up to a maximum of three stars. The legality rating has a duration of two years from its issue and it is renewable upon request.
Dottor Grandine is specialized in the process of claims management for hail damages, through the use of unique and innovative tools. Its network has over 400 Service Points, qualified in the PDR recovery technique, coordinated by an Operations Center and a Call Center 24/7. A cutting-edge and constantly evolving structure that works in partnership with leading companies in the insurance and car repair sectors, to provide constant attention to service standards and customer satisfaction.
For more information about our services, consult the services page on our portal and get in touch with us: our team is at your disposal for any question or request.