Giorgio Augusto Riso
Founder and CEO of Dottor Grandine.
During his career, he has worked with international companies such as FCA-Chrysler and Vodafone. His main skills include market development, defining business strategies and marketing initiatives, managing sales activities, specialist outlets and local dealers, and he has extensive experience in Customer Care and Customer Satisfaction.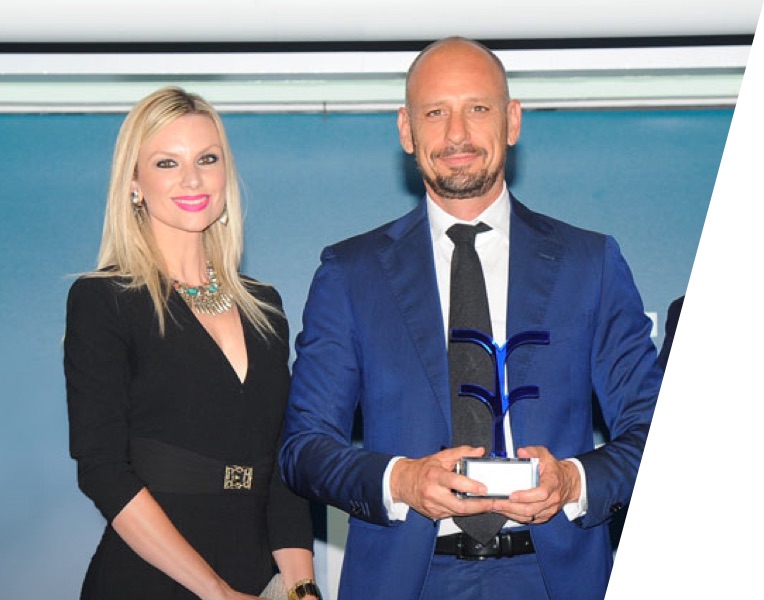 Graduated in 1994 in Economics and Commerce at "La Sapienza" in Rome, he deepened his studies at the London School of Economics and the Friedrich Naumann Foundation.
Specialisations
Executive level interaction
A SPECIALISED COMPANY

Dedicated entirely to damages on vehicles caused by Hail, specialised in cold technique car repairs.

BEHIND A GREAT COMPANY, A SUCCESSFUL TEAM

A management team born and raised in the automotive sector with experience gained alongside some of the world's most important brands in both the Italian and international markets, who are now boasting a high level of expertise in customer relationship management activities.

TOGETHER WITH THE BEST SPECIALISED TECHNICIANS

to create a reliable and strategic structure with integrated expertise capable of guaranteeing global assistance that goes beyond the ordinary concept of car repairs.

Definition of business strategies and business development plans on an international level. Worldwide implementation of sales strategies and supervision of all the market analysis activities. Determination and development of goals, after sales strategy proposals, and intervention plans towards the improvement of customer satisfaction and customer lifetime value

Head of Business Customer (N/W Area) Styles Code

Ensure one-to-one, inbound and outbound marketing initiatives. Manage cross-selling and up-selling activities. Management of contact centres in northwest Italy. Improve customer satisfaction and customer Lifetime Value. Improve sales and increase the Share of Value per customer. Improve customer loyalty by managing contact activities aimed at satisfaction. Direct management of 350 resources, reaching cross-selling, up-selling and loyalty targets.

Head of world wide customer care Fiat auto (Fiat, Alfa Romeo, Lancia)

Governance on 18 European branches & 8 "overseas" subsidiaries of Automotive Group. Management and definition of Customer Care Budgets in Europe and overseas. Management of call centre sales activity. Monitoring customer care process quality on all markets. Management of all requirements concerning customer information & complaints, connecting them to the proper departments. (Vouches for customers in the Group).

Brand autoexpert: responsible for italian market

Responsible for market development, full responsibility for Profit & Loss Account Responsible for the realisation of sales development plans and target achievements as far as volume and turnover are concerned nationally. Management of online business sales Coordination of 24 resources (4 staffed centres and 20 sales forces). Managed budget: approx. € 9,800,000 Results: 110,000 used cars sold in 2002; 100% of the annual target reached + an additional 15% versus 2001 (96,000)

Responsible for re-organisation Dealers of North-West Area: Realisation and implementation of promotional & local market policies, marketing plans, customer segments, price position - SWOT analysis and business plans. Improvement of Customer Satisfaction and Employer Satisfaction Optimisation of Secondary sales network, spare parts sales and Customer Satisfaction Plan and implementation of incentive scheme for the sales force Definition of initiatives to be perfomed and Business Plan completion Secondary sales network: optimisation of territorial coverage (geomarketing) and assessment of single business unit skills After Sales marketing development, for the main sales network, market analysis and new business opportunities
LATEST NEWS ABOUT THE COMPANY
Doctor Hail S.p.A is looking for technicians specialized in PDR and Push To Paint technique, availab…
Another important confirmation for Dottor Grandine: the firm has been awarded as "Excellence of the…
Great result for Doctor Hail PLC, the italian leading company in the management of hail damages: the…